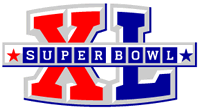 Super Bowl XL featured the American Football Conference (AFC) champion Pittsburgh Steelers and the National Football Conference (NFC) champion Seattle Seahawks to decide the National Football League (NFL) champion for the 2005 season. The Steelers defeated the Seahawks, 21–10, to join the San Francisco 49ers and the Dallas Cowboys as the only franchises to win five Super Bowls. The game, played on February 5, 2006 at Ford Field in Detroit, Michigan.
This article is a Stub!
Coach Cowher says "This article could be better, so get in the game and fix it!"

Please expand this article as well as you can!
Ad blocker interference detected!
Wikia is a free-to-use site that makes money from advertising. We have a modified experience for viewers using ad blockers

Wikia is not accessible if you've made further modifications. Remove the custom ad blocker rule(s) and the page will load as expected.